Caviar Facial - Luxurious Beverly Hills Caviar Extract

Beverly Hills Caviar Extract - is an all-in-one skin protector made of Russian Imperial Osetra Caviar Extract. This 100% pure caviar extract has no additives, preservatives or salt. This product is a true skin rejuvenator (Caviar oil), which provides a layer of protection for the skin. It helps skin reduce the signs of aging through softening and deep moisturizing. Our exclusive caviar extract is a well known remedy for healing cuts, scratches and burn marks. Our FDA approved product contains no preservatives, additives, salts, perfumes or dyes. It helps the skin stay soft and healthy by providing essential Omega-3 and Omega-6 fatty acids, as well as Vitamins A,b6,b12,d,e,k, Riboflavin, Folate, Pantothenic Acid, Choline, Calcium, Iron, Magnesium, Phosphorus, Potassium, Zinc and Selenium. Enjoy the ultimate caviar facial at in the comfort of your home.

The Ultimate Gift of Beverly Hills Caviar:


Beverly Hills Caviar Extract
Click On Photo For Item Details
Caviar Price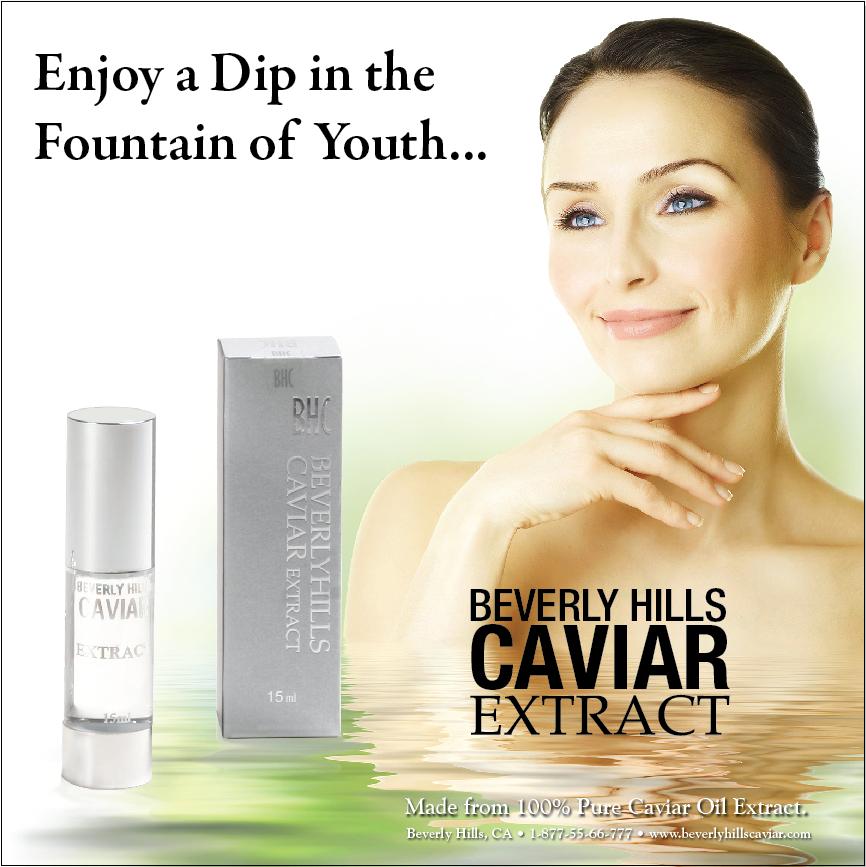 Looking For More Caviar Skin Care Products Online?
Visit Our Beverly Hills Caviar Online Store

---
More Caviar Variety:

Saffron Blini, Truffle
Blini, Creme Fraiche

Gourmet Pet Food
Dog & Cat Caviar

Gourmet Food Gift
Customizable Gifts

Caviar Skin Care


Anti Aging Extract
Looking For More Gourmet Products Online?
Visit Our New Beverly Hills Caviar Store Online
---

Caviar Inc.'s Shipping and Handling Information:

Caviar Inc. is located in Los Angeles, California. All caviar orders are shipped only within the USA via FedEx Overnight.

We do not ship to P.O. Boxes or in areas that FedEx doesn't delivery to.

Shipments are made on Monday through Thursday and not on holidays. If you order between Friday - Sunday then your order will be shipped on the following Monday. If Monday turns out to be a holiday, your caviar order will be shipped on the next business day.

Once your order has been processed and shipped, you will receive the FedEx Tracking # of your caviar order via E-mail. You will be required to sign for the caviar order, as it arrives with the FedEx driver to your location.

If you have a specific date in which you would prefer the caviar order to arrive on, please notify us by email immediately after placing your order online with instructions.

If you have any questions or comments feel free to contact us here.

© Copyright Caviar Inc. 1994-2012
All Rights Reserved